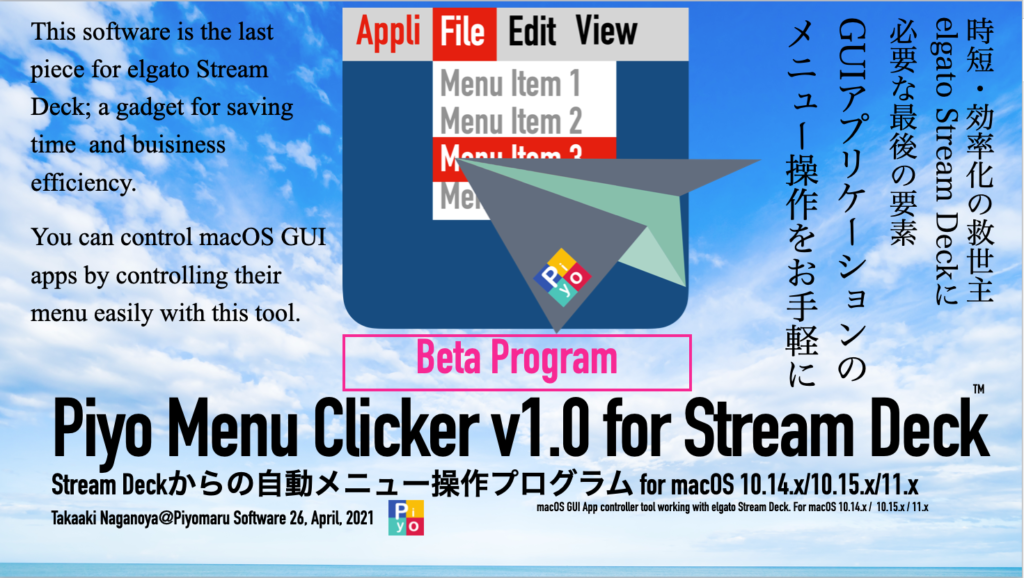 April, 26, 2021 Beta 1 Released
This beta release is aim to check whethter it runs or not in each user environment.
Feedback comment is welcome. Mail to me.
Beta 1's expiration date is May 31,2021.
–> Download Guide document (in Japanese)
Piyo Menu Clicker user need to "Copy and Rename".
You have to rename it in its own manner.

Application name@menu name>menu item name

And call this renamed Piyo Menu Clicker from Stream Deck's open action.
(Visited 231 times, 5 visits today)